Has a hard money lender dropped a commitment to your project just before your closing? We save contracts where other lenders back out. We are adept with the quick-turn demands of these situations and close many deals in just two days.
We are your partner for success.
Fix and Flip
Our most popular loan type, this is what most people think about when considering hard money loans. Many dream of converting a run-down and distressed property into a beautiful revitalized home for a family. These projects call for hands-on creativity and the result can make you feel that you have contributed to the community. We understand! We can help you realize your dream by providing the funding needed to purchase and rehab your project. Rates and terms, which can vary from as low as 9% with terms from six months to a year, depend greatly on the project along with the borrower?s history and experience. Typical hard money loans allow borrowers to receive 75% of the ?after repaired value? of the project. This money covers the purchase and construction minus a down payment from the borrower.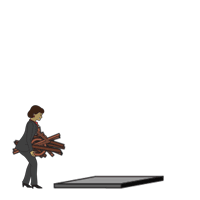 New Construction
This loan is used to build on raw land or replace an existing house with a new one. The dynamics are similar to the fix and flip loan except that the term is typically a year. New construction projects can be different from rehabs in that planning process can be longer. From obtaining surveys, to architectural plans, to site review and permitting; it is common to take two or three months to get to construction start. For this reason, some people like to borrow just enough money to complete the purchase, then borrow funds later for the construction.
ADU Special
First, what is an ADU? It?s an accessory dwelling unit, typically 750 sf to 800 sf, allowed to be added to a property that already has one house on it. ADUs are recently finding favor in the zoning code as cities look for ways to combat the need for affordable housing. Allowing people to build a second, fully functioning home on their property helps create housing inventory without the need for more land. Use this loan type to add rental properties to your already existing portfolio of rental properties. We can help fund the new construction or rehab needed to create the ADU even if you already have the property financed. In special situations, we can lend in second place to the first mortgage. Take advantage of this emerging trend.
Fix and Keep
This loan type helps you buy and reposition distressed property that you plan to keep long term. We offer fix and keep loans that allow a property to be repositioned into good condition under the short term construction loan, then converted into a lower, 8% fixed rate, 30-year or other type of loan. Our partnership with a licensed mortgage lender allows our fix and keep loans to be efficiently refinanced into many lower rate loan types. This process streamlines the financing and gives you the opportunity to buy homes in less than perfect condition with the confidence, on the front end, of being able to secure long term financing once the rehab is complete. While it is fun to think about fixing and flipping houses for cash, couple this love with a fix and keep strategy to help build wealth.
Refinance
Purpose: to cash out or replace other financing. Do you need quick cash for a real estate or non-real estate project? This loan type is used frequently to assist in funding another purchase. You are nearly complete with one rehab and find another gem of a project you just can?t let get a way. One strategy can be to refinance your current project to gain funds needed to buy another project or even another non-real estate venture. Do you have a rental property, raw land or a couple projects in inventory? We can provide cash out up to 70% of the current value of your property regardless of condition.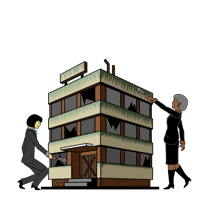 Commercial
While all hard money loans are commercial loans, our commercial loan product is designed specifically for buildings that are commercial structures. For example, a small office building, convenience store, storage facility, or small apartment complex. The type of loan structure, rates and terms are specific to these unique opportunities. However, the idea is the same as a standard rehab and flip. This loan is used typically to buy a distressed commercial property and reposition it for sale or otherwise more permanent financing.
Yes, We Are Lenders.
But more than that, we are relationship builders. Choose us as your financial partner and see how AHP Capital can help leverage and grow your business.